Gregg Knaupe, Lobbyist & Attorney
Gregg Knaupe represents hospitals, government entities, non-profits, associations and corporations in several industries. He has extensive experience in public policy development and the sunset review process, as well as an extensive range of contacts at the state, federal and local levels. 
Prior to forming his own firm, Knaupe worked as a lobbyist with an Austin-based lobby firm and also served six years as vice president of public affairs for the Texas Hospital Association (THA), where he was responsible for state and federal lobbying and managing its political action committee. While at THA, he gained a deep understanding of the complexities of hospitals and the health care system.
Prior to joining the Texas Hospital Association, Knaupe practiced law and was also director of government relations for the Austin-based Davis & Wilkerson law firm. He received his undergraduate degree from the University of Texas at Austin as a Terry Foundation Scholar and now serves on the Foundation's Advisory Board. He earned his J.D. from the University of Houston School of Law. Prior to attending law school, Knaupe was legislative aide to a Texas State Representative and worked for the Texas Railroad Commission on environmental clean-up projects.
Knaupe is an active member of the Austin community, serving as past Chair of the University Medical Center at Brackenridge Hospital Development Board and as Past Chair of the United Way Capital Area Young Leader's Society. Knaupe is also a member of the Texas Bar Association and the Austin Bar Association. He served as an appointed commissioner of the Austin Electric Utility Commission.
Ernie Schmid, Policy Analyst
Ernie Schmid's state and federal expertise is the result of 20 years with various Texas Health and Human Services agencies and 20 years with the Texas Hospital Association (THA). Common to both careers was responsibility for policy development and analysis of state and federal legislation and regulations. Also common to both careers was cooperation with regulatory and elected officials at state and federal levels. Schmid has testified numerous times before boards and committees.
While working for Texas Health and Human Service agencies, he was involved in the design and implementation of Medicaid programs and support systems, and oversaw eligibility systems. He was the first state manager for the County Indigent Health Care Program, and later managed the Texas Health Steps Program, Medicaid's primary health care program for children. He also coordinated state plans with federal regulatory offices, and provided technical assistance to elected state officials.
At THA, Schmid was Director of Regulatory Affairs and Senior Director of Policy Analysis. In addition to representing hospital interests with regulatory agencies and elected officials, he was responsible for data collection and research that supported state and national advocacy efforts. Beyond his work on Medicare reimbursement and problem-solving for Texas hospitals, rehabilitation and long-term care facilities, he focused on Mental health issues and disaster preparedness and response.
Schmid's expertise allows him to effectively solve problems and create opportunities for Knaupe G R's clients.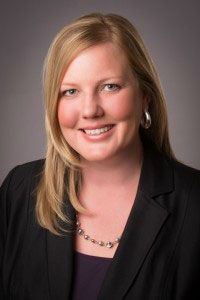 Katy Cramer, Office Adminstrator
Our team is assisted in all efforts by our office administrator, Katy Cramer. A veteran of multiple legislative sessions, Cramer seamlessly coordinates the activities of the members of the firm and serves as an additional point of contact for clients. Cramer has demonstrated herself to be a resourceful and accomplished individual with tier-one customer-care skills as well as exceptional clerical expertise, and offers exceptionally effective administrative support.

Cissy Ellis
Cissy Ellis is a tenured lobbyist with deep roots in the Texas Legislative process. Considered a pioneer among women lobbyists, Ellis has served state legislators from around the state, directed the state governmental affairs practice of one of the nation's largest and most respected law firms, and led her own consulting firm.
From 1983 to 2003, Ellis was Director of Governmental Affairs for the law firm of Fulbright & Jaworski, LLP. During this time she represented world-wide, national, state and local clients on numerous legislative and regulatory matters. Her clients included Siemens, Carrier Corporation, Pulse Network, BFI, and the Texas Wine Association, as well as local governments, land developers, and hospitals throughout the state.
Prior to joining Knaupe G R, Ellis had been the president of Cissy Ellis Consulting, Inc., which provided legislative and administrative representation in Texas to various clients. She has assisted and advised health care clients in resolving licensing issues, as well as major Texas corporations respond to various legislative and regulatory challenges and opportunities. These clients included Kraft Foods, Hooters/Texas Wings, Inc., TXU, Baylor College of Medicine, Advanced Practice Nurses of Texas, Texas Physical Therapy Association, Centex Cement, and AT&T.
Perhaps her proudest legislative accomplishment was the creation of the Texas Cancer Prevention and Research Institute of Texas. Ellis joined with seven-time Tour de France Champion Lance Armstrong in this effort, and she played an instrumental role in the passage of this legislation, which authorized $300 million for cancer research in the State of Texas. In addition, Ellis served as Legislative Director for ten years for three State Representatives who represented different parts of the state, including Travis County, Deep East Texas and West Texas.
Prior to moving to Texas in 1970, Ellis lived in Central Africa where she served two years with the Peace Corps and two years with USAID (United States Agency for International Development).