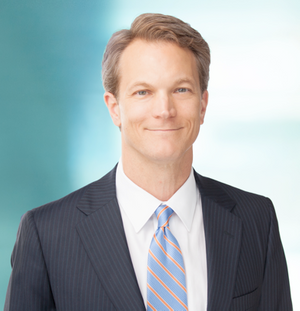 Gregg Knaupe, Lobbyist & Attorney
Gregg Knaupe represents hospitals, government entities, non-profits, associations and corporations in several industries. He has extensive experience in public policy development and the sunset review process, as well as an extensive range of contacts at the state, federal and local levels. In 2013, Gregg was recognized as a "Rising Star" on Capitol Inside's Top Lobby List.
Prior to forming his own firm, Knaupe worked as a lobbyist with an Austin-based lobby firm and also served six years as vice president of public affairs for the Texas Hospital Association (THA), where he was responsible for state and federal lobbying and managing its political action committee. While at THA, he gained a deep understanding of the complexities of hospitals and the health care system.
Prior to joining the Texas Hospital Association, Knaupe practiced law and was also director of government relations for the Austin-based Davis & Wilkerson law firm. He received his undergraduate degree from the University of Texas at Austin as a Terry Foundation Scholar and served on the Foundation's Advisory Board. He earned his J.D. from the University of Houston School of Law. Prior to attending law school, Knaupe was legislative aide to a Texas State Representative and worked for the Texas Railroad Commission on environmental clean-up projects.
Knaupe is an active member of the Austin community, serving on the President's Council for Dell Seton Medical Center at the University of Texas at Austin. He also served as Past Chair of the University Medical Center at Brackenridge Hospital Development Board and as Past Chair of the United Way Capital Area Young Leader's Society. Knaupe is a member of the Texas Bar Association and the Austin Bar Association. He served as an appointed commissioner of the Austin Electric Utility Commission.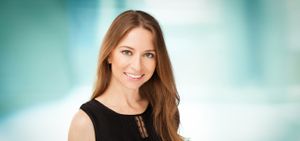 Kimmi Selinger, Legislative Director
Kimmi Selinger serves as Legislative Director for Knaupe GR. With almost ten years of legal and political experience Ms. Selinger provides clients with unique insight on the lawmaking process.
Ms. Selinger's staff experience for both the executive and legislative branches of Texas government has been invaluable in her role as a government relations associate at Knaupe GR. During her time in the Capitol, she served as General Counsel and Legislative Director to then House Human Services Chair, Richard Raymond. Following her work at the Capitol, Ms. Selinger worked for the Deputy Executive Commissioner for Medicaid Access and Eligibility Services at the Texas Health and Human Services Commission (HHSC).
While at the Capitol and at HHSC, Ms. Selinger gained first-hand knowledge of the legislative process, built meaningful relationships with stakeholders and members of the legislature, and became familiar with the regulatory framework of several state agencies. She relies on her extensive political experience to be an effective advocate for clients while representing them before the Texas Legislature and state agencies.
Additionally, she has spent a significant amount of time successfully negotiating on behalf of healthcare providers for the payments of their past-due claims. She has helped clients expedite their requests for reimbursements and resolved their payment disputes with TMHP, managed care organizations, and HHSC.
She serves as an Advisory Board Member of Women's Philanthropy Fund of the Amarillo Area Foundation; and as an Advisory Board Member of The Bridge Children's Advocacy Center of Amarillo.
Kimmi is an attorney licensed in Texas.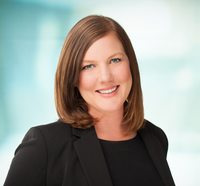 Katy Cramer, Office Adminstrator
Our team is assisted in all efforts by our office administrator, Katy Cramer. A veteran of multiple legislative sessions, Cramer seamlessly coordinates the activities of the firm and serves as an additional point of contact for clients.
Cramer has demonstrated herself to be a resourceful and accomplished individual with tier-one client service skills, excellent research and clerical skills, and effective administrative support.